Description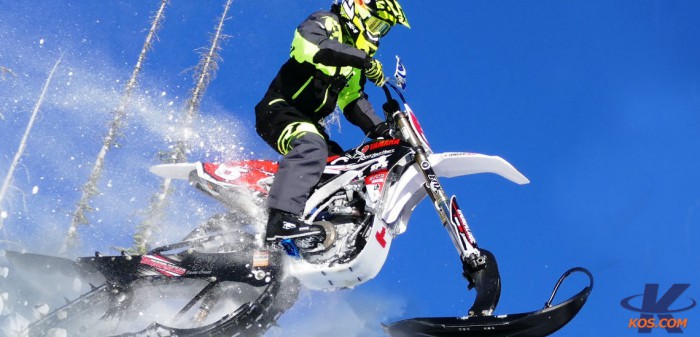 Maker: Timbersled
Model: Mountain Horse
Price on request.
Snow biking combines the speed and agility of a dirtbike with the terrain capabilities of a snowmobile. Popularity for the sport is growing every year. The 2010 introduction of the Timbersled has revolutionized the snow industry. Thousands of snowmobile and dirt bike enthusiasts all over the world are taking part in this thrilling sport.​
Timbersled is the leading developer and manufacturer of snow bikes. Founded in 2001, the company began by designing and selling aftermarket accessories for snowmobiles. Timbersled's expertise in snowmobile suspensions enabled them to design and develop the Mountain Horse snow bike conversion system, the undisputed market leader in sales and performance. Today Timbersled continues to innovate, driving the sport of snow biking into the future and designs, develops, manufactures, distributes and sells industry-leading snow bike kits. Now part of the Polaris family, Timbersled will continue to advance and excel in providing high quality, cutting-edge technology snow bike systems.
Model line 2016:
1) TIMBERSLED SHORT TRACK (ST)
2) TIMBERSLED LONG TRACK (LT)
3) TIMBERSLED SNOW CROSS (SX120)
4) TIMBERSLED SNOW CROSS (SX137)